ZESTY AVOCADO DIP
I must say that making my own dip is more satisfying than buying the ones from the supermarket. Not only the latter is laced with preservatives, it also contains salt and colouring that may do harm than good to our bodies over time.
I have been experimenting with avocados lately and have created my own special dip. Avocado has many health benefits as it is high in potassium, monosaturated fat as well as fibre. The fat contains oleic acid that lowers bad cholestrol levels.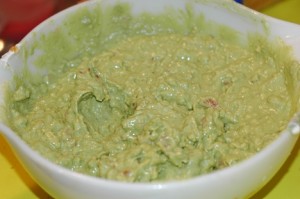 I am shamelessly addicted to the heavenly creamy smoothness of the fruit and am even more addicted to it as I invent my own recipes using it. Here is an avocado dip recipe I make quite regularly these days. It goes very well with celery or carrot sticks, sesame sticks, small baguette pieces, prawn crackers, corn chips or water biscuits including 'Vita Weet'.
Avocado Dip Recipe
Ingredients
1 whole avocado
2 tbsp creamy ricotta cheese
pepper
cayene pepper
Method
1.Spoon off avocado flesh into a bowl
2.Mash the flesh with a spoon
3. Add ricotta chesse and blend in well
4. Add black ground pepper and cayene pepper to taste
The ground pepper and cayene pepper add zest to the paste. I have tried blending the paste with Laughing Cow cheese and it gave off a slightly bolder taste. I have been crazy about avocados lately and have used it as bread spread, dips and in pasta. Oh the smooth creaminess is phenomenal indeed.