SAVOURY CHEESE BISCUITS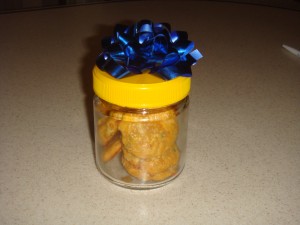 Biscuits need not be plain and buttery. With a little imagination, they can be made to taste savoury and addictive. Today, I'm going to share with you my special savoury cheese biscuits which is far from the norm. They are best served during a festive season, a family reunion or even at a picnic.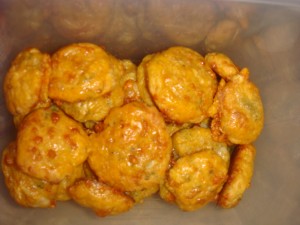 Ingredients
2 cups plain flour
1 tsp paprika
115g butter
1 1/2 cups mature parmesan cheese, grated
1 tbsp mustard
pepper to taste
I cup chopped parsley
1 egg for glaze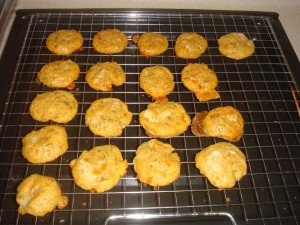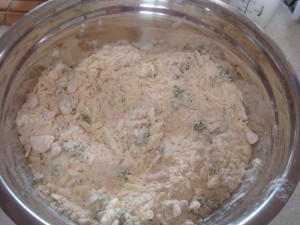 Method
1. Preheat oven at 180 degree C
2. Cream butter in a bowl
3. Place flour, paprika, mustard, grated cheese and parsley in a big bowl
4. Blend the ingredients mentioned in no. 3 and sprinkle pepper to taste
5. Add butter to the mixture and blend it to form a dough.
6. Add a cup of water if dough is dry.
7. On a floured surface, knead and shape the dough into a 5cm log.
8. Chill the log in the fridge for 1 hr
9. Grease baking tin
10. Take the log out of the fridge and cut it into slices.
11. Shape each cut piece into even circles.
12. Crack an egg into a bowl and whisk it.
13. Brush beaten egg on the biscuits.
Optional: Sprinkle grated cheese on each biscuit.
The mustard, paprika, parsley and cheese enhance the flavour of the biscuits, giving off an addictive savoury and salty taste with each bite.
Best served when fresh. Store  biscuits in a tightly capped bottle. Keeps for 3 days.