PRODUCT REVIEW: McVITES DIGESTIVE DARK CHOCOLATE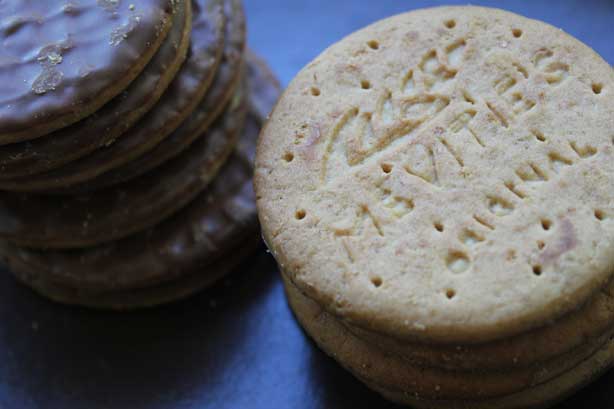 Photo credit http://supermart.ae
McVites Digestive Dark Chocolate offers the best combination of biscuit and chocolate all at once. Covered in dark chocolate, the biscuit is wholesome, yet soft and melts in the mouth at every bite. It is made of 45% wheat and wholemeal, has no hydrogenated vegetable oil which is a plus point and no artificial colours or flavours. It also is a good source of fiber and is suitable for vegetarians.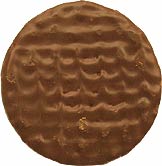 Photo credit http://www.nicecupofteaandasitdown.com
With each biscuit containing 84 calories, one must be strong-willed enough not to chomp on a large portion of the packet. Each packet is 300g in weight which contains about 18 biscuits. Upon opening the inner silver packaging, a tempting aroma of dark chocolate drifts up the nostrils. Though soft, the biscuit gives a crunch at every bite and is further enriched with the delicious dark chocolate coating that melts slowly in the mouth. I must say that McVites Digestive Dark Chocolate gives the consumer the best of both worlds – the wholesome wholemeal biscuit and the heavenly dark chocolate. Personally, I prefer McVites digestive Dark Chocolate to Tim Tams which in contrast is too hard and far too sweet.  
The only downside of these biscuits are that they contain a huge proportion of saturated fat consisting of 12.5 g per 100g and sugar comprising 27.3g per 100g. This is certainly the product to go for if you are after that 'feel good' sensation but not if your goal is to lose weight. On the positive side, it contains little sodium at 0.3 g per 100g.
McVites Digestive Dark Chocolate is certainly a snack the whole family will enjoy. After every bite, the delicious dark chocolate lingers for a while leaving a pleasant after-taste in the mouth as the endorphins from the chocolate kicks in.