PRODUCT REVIEW: DARI'S TABLE HARISSA HUMMUS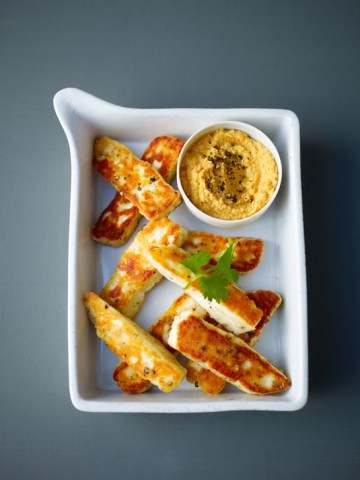 Photo credit: http://www.ausfoodnews.com.au/wp-content/uploads/Daris-Table.jpg
Hummus afficianados out there, here is a piece of good news if you are scoping for good tasting, high-quality hummus to go with your crackers or vegetable sticks. Dari's Table Harissa Hummus dip, launched by Australian gourmet soup and curry manufacturer DariKay, is a must-try.
This hummus dip complements well with the harissa it comes with which is a Moroccan chilli paste that gives zest and some kick to the palette. The harissa's heat which is between 3 to 4 on a scale of 10, is somewhat tolerable for most. Texture-wise, the hummus is silky smooth and creamy. The taste is light and deliciously satisfying. The spices and herbs that are sprinkled around the harissa add colour and enhance the overall presentation of the product. These two opposing tastes – light and chilli hot – create a fine balance to the palette of the adventurous foodie. Suffice to say, it can be regarded as a comfort winter food, when one is in need of some heat to kick in. The harissa hummus dip works well with Captain's Table plain crackers, Lavosh biscuits and Vita-Wheat crackers. Vegetable sticks consisting of carrots and celery are ideal alternatives to crackers and make great healthy snacks before a huge meal.
The Dari's Table range is "gluten free, dairy free, animal-fat free, egg free and kosher", so it is suitable for vegans and weight-watchers.
The Harissa Hummus dip is available in all major supermarkets across Australia and is sold for AU$4.99 each.