3 CREATIVE IDEAS ON DECORATING A DINING TABLE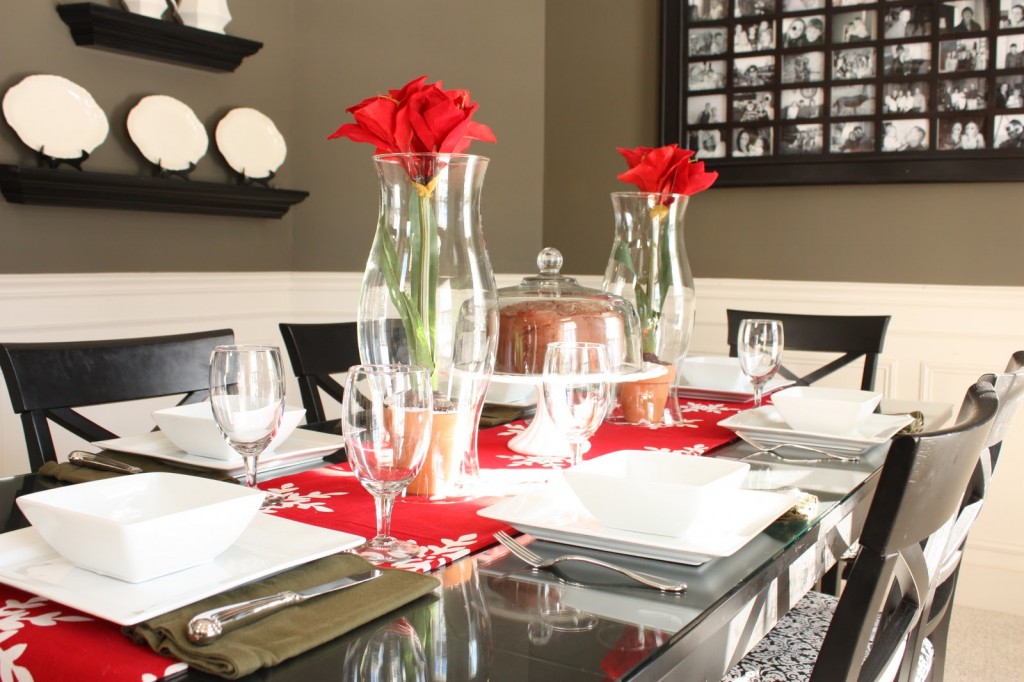 Photo credit: http://www.free-home-decorating-ideas.com
The significance of decorating a dining table can be easily overlooked. Since the dining table is usually the focal point in the dining room, the decorations placed on it surely have an impact on the overall look of the room. Aside from that, when people walk into your dining room, the dining table is also the first thing that they will notice so you shouldn't set aside the importance of keeping it presentable. There are a lot of ways on how to decorate a dining table, but provided in this article are three of the most creative ones.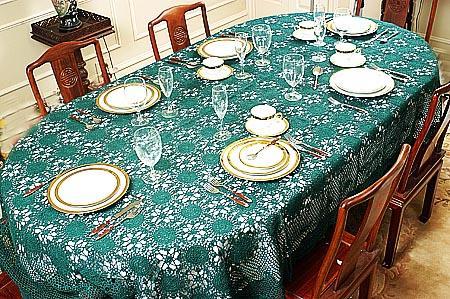 Photo credit: http://www.gharexpert.com
Photo credit: http://www.hgtv.com

1. Use a table cover or table runner to beautify your dining table.
If you have a bare dining table, one of the easiest ways to make it look nicer is to use a table cover or a table runner. Make sure that the design as well as the color of the table cover or table runner blends well with the rest of the interior design elements of the room. In addition, you must also consider the other decorations in your dining room when deciding on the tablecloth or table runner material. Luxurious types of fabric are perfect for dining rooms that look formal and elegant, while for a dining room that has a casual look, a table cloth made of cotton or linen is more appropriate. Aside from decorative purposes, table covers can also be used to hide the flaws of your dining table, such as stains and scratch marks on the surface.
Photo credit: http://www.bmtutorials.com
Photo credit: http://deflorumbotanicals.com
2. Add a centerpiece on your dining table.
A centerpiece can enhance the look of your dining table by adding focus as well as dimension to it. There are many kinds of centerpieces that you can use such as a vase with fresh flowers or realistic looking fake flowers, a fruit bowl with different kinds of fruits, a basket containing decorative balls, or even an exquisite art piece. In choosing a centerpiece, you might want to consider the size and height because it might obstruct the view of the person seated in front of it if it is too large.
Photo credit: http://farm2.static.flickr.com
Photo credit: http://media-cache-ak0.pinimg.com
Photo credit: http://media-cache-ak0.pinimg.com
3. Use accessories for your dining table.
In choosing accessories for your dining table, the first thing that you should consider is whether they coordinate well with the tablecloth, the centerpiece, as well as the overall design of your dining room. You must know that accessories are more appropriate to use in long tables compared to small tables because it can make a small one look cluttered. Instead of using accessories that are only decorative, you might also use accessories that are functional as well. Examples of these are salt shakers, stylish condiment dishes, pepper shakers, tissue box holder and the like.
Whether you are preparing your dining table for a special occasion or just want to make your dining room look presentable and less plain, the pieces of information shared in this article can definitely help you in achieving your goal. You can go for a modern design, a traditional one, a rustic one or a themed design such as summer or autumn decoration. It all depends on your preference as well as your budget.