SHARING EQUIPMENT FOR THE SAKE OF BEAUTY: BEAUTY POOLING PROS AND CONS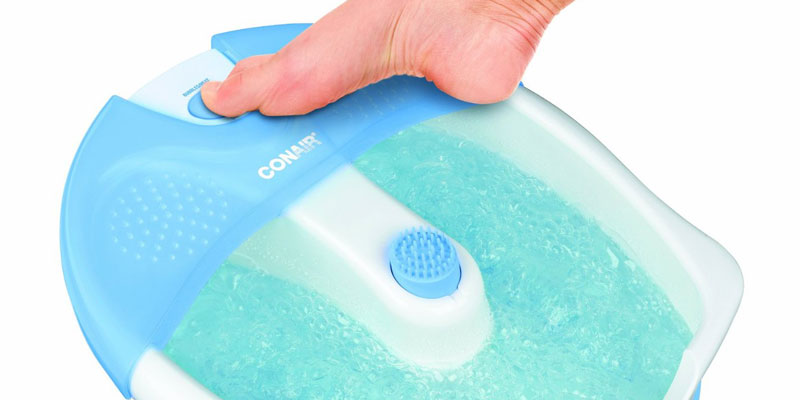 Photo credit: http://wellbeing-support.com
If you don't drive and need a lift to work, you can opt for car pooling with a few mates. Everyone in the car pooling team contributes towards the petrol cost and toll fee, if any. This is a cost and energy efficient way to travel. In the long run, car pooling helps ease road congestion which in turn benefits all road users. Car pooling has been practised for decades and the term itself is not uncommon. Fast forward to the twenty-first century and the term 'beauty pooling' is now the talk of the town. Specially practised by beauty conscious women, beauty pooling has become a method to save money and use state-of-the-art beauty equipment at the same time. In a nut shell, beauty pooling refers to a group of people who share high-end beauty equipment instead of going for treatments in the salon or spa. Such treatment includes the use of hair removal device, sauna equipment, foot spa or tan spray machine.
Photo credit: http://www.kawachibazar.com
This may be one way to save thousands of dollars on spa packages. Chipping in to buy beauty equipment and taking turns to use the machine in the privacy of your home may be your solution to beautify yourself while saving you lots of money. Is this an effective solution to the beauty conscious woman?
Let's look at the pros and cons of beauty pooling:
Pros
Cost-efficient
1.   It saves you money. So let's say, E-one, a medically approved hair removal equipment that has been certified for personal home-use, costing about $2000 is shared amongst four women. Each one forks out just $500 and takes turns to use it in the comfort of her home for life. Now, isn't it worth the money?
Time-efficient
2.    It saves you time. If your friends or relatives whom you share the beauty equipment with live near to each other, you save travel and waiting time as you can conveniently collect the equipment and transport it to your home. You also save on parking fees by not having to deal with high hourly parking rates in the city centre or pay toll fees to the city.
Cons
1.  Missing out on frills
You miss out on the frills that come with salon or spa treatment and the feeling of being pampered by considering the spa as a respite from your hectic schedule. Nothing beats being taken care of the moment you step into a spa till the moment you emerge from it. Being served refreshing ginger tea on arrival, being given a head and shoulder massage and having someone attending to your needs certainly is a rejuvenating experience that is lacking in beauty pooling.
2. Absence of on-the-spot technical support
You have to be totally confident in operating the machine yourself and ensure it is fool-proof to  make the most of the machine. If you face a problem, would you know how to trouble shoot it? Or can you be bothered to rectify it at all at the time when you expect to take a break from your routine?
3.  Misunderstanding arising from machine use
A proper roster of machine ownership has to be devised to avoid tiffs and misunderstandings. Hoarding the machine for too long will result in uncalled for squabbles and ill feelings amongst parties involved. Also, possible accusations on machine usage may also arise when a technical glitch occurs.
4.  Equipment size and assembly
If the equipment is bulky and heavy and needs to be transferred from one home to another, this will be cumbersome and pose added burden after the novelty of the machine is gone. In addition, if the equipment needs to be assembled and disassembled before and after use, this will pose a hassle over time.
5.  Invasion of privacy
If parties involved decides to place the machine in one home while others can come by to use it on a rotational basis, this may pose a certain degree of convenience to the host as there will be invasion of privacy or may result in having her to accommodate to the schedule to ensure availability.
Beauty pooling is indeed a novel way to save on high-end beauty treatments but is it worth the effort? Consider the above pros and cons before you commit yourself to sharing the equipment. Beauty pooling is not for everyone. Take note of whether you have plenty of time to spare, ample space to park the equipment and the people whom you agree to share it with before you decide to take the plunge. After all, a product that is worth huge sums of money should not be taken lightly, especially if it is meant to be shared and enjoyed by a group of friends or relatives. It is not just the cost and time that you should bear in mind. Emotional and psychological factors should also be taken into consideration to avoid strained relationships. What is your take on this?