5 TIPS ON DECORATING CORNERS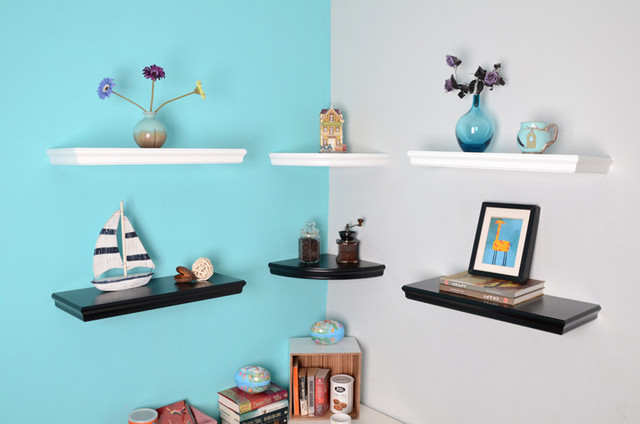 Photo credit: http://img.auctiva.com
Awkward corners are perceived to be one of the parts of the house that are most difficult to decorate and utilize. Because of this, people tend to just leave it empty and do not bother putting in some extra effort, even if it  feels like something is missing every time they look at it. If you are one of those who have absolutely no idea on what to do with the corners of their house, you might want to continue reading this article where tips on decorating corners will be shared.
 Photo credit: http://stylusa.com/
Photo credit: http://stylusa.com
1.     Use a freestanding shelf 
Freestanding shelves that display decorative plates, ceramics and framed photos, can serve as a decorative piece that hides empty corners. One of the best styles of freestanding shelves that can make a great display are the pyramid-inspired ones. You can choose any style of freestanding shelf, but make sure that its design blends well with the interior design of the room. Choose one that is complementary with the other decorations, as well as the colour of the walls, and the pieces of furniture present.
Photo credit: http://www.sadieandstella.com
2.    Use high-back chairs
Aside from their functionality, you might want to purchase high-back chairs because they can make corners less awkward to look at. One of the best ways to place them is by putting two chairs in the corner facing outwards. You can also place a coffee table and a mat for a cozy feel.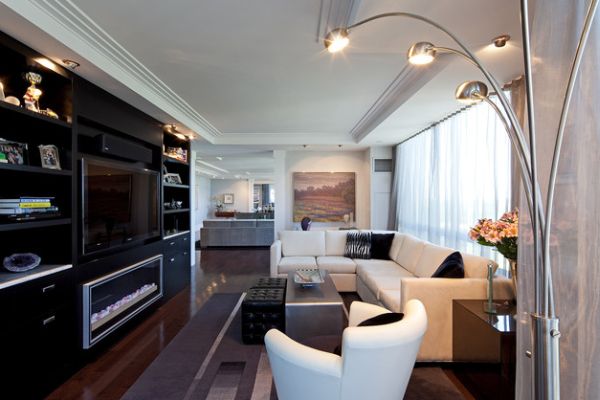 Photo credit: http://www.decoist.com
Photo credit: http://housepict.com/great-lighting-on-contemporary-living-room/
3.     Use a floor lamp
Another way to decorate the corner is by placing a floor lamp. Choose the style of the lamp depending on the theme of the room and choose a color that blends well with the colors of the things in the room. Adding floor lamps can add a sophisticated look and at the same time provide extra lighting. 
Photo credit: http://www.lushome.com
Photo credit: http://www.lushome.com
4.     Place houseplants to make the corners look less awkward
Indoor plants, especially those which are a little tall, can serve as corner decoration. Aside from covering the awkward corners, having something natural inside the house can definitely enliven the room. Top Tip: Miniature palm trees are a great kind of indoor plant to place in corners.
Photo credit: http://www.lampsplus.com
Photo credit: http://www.et2lightinglights.com/
5.       Install LED lights in the corners
LED lights are advisable because they can accentuate the corners of the room. Aside from brightening up the room, LED lights can also make the room appear larger and free from shadows. In choosing the type of LED light to install, you must consider the overall design of the room.
The tips mentioned in this article are very simple, yet effective. After reading this article, you probably have realized that interior design can also happen in  the corners of the house. Another important lesson that you should learn in this article is that every part of the house can be decorated and can have useful purposes. All you have to do is exercise your creativity and innovativeness to come up with great ways to decorate this challenging part of your home.