TOP 10 WARDROBE-WORTHY ITEMS FOR THE BUSY WOMAN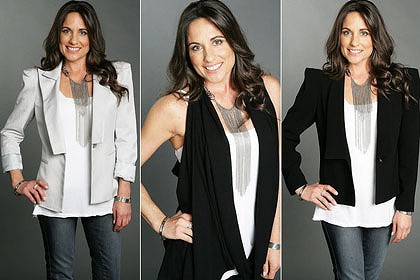 http://somuchtosmileabout.com/2012/08/how-to-wear-classic-white-shirt/
It is common knowledge that a fashionista knows her stuff – the hottest outfit, the colourful bags, the shoes…don't even get me started on the shoes. Then again, updating our wardrobe every season tends to be time-consuming, even financially draining ($150 for a dress you'll wear only once? You've got to be kidding).
Thus, we've decided to come up with a list of the Top 10 essential clothing pieces that should be in every 'it'-girl's closet. Have fun scanning through, and we hope we could give some ideas that you can steal and eventually, adapt into your own wardrobe.
http://freshfashionstyle.com/white-t-shirts-for-women.html
1.    Basic white t-shirt
Lazy weekends and casual days are part of the 'it'-girl's week…and what could be more fitting than your basic tee? Wearing one feels immaculate and free, something you would want to feel after a gruesome week at work. Top it off with a statement necklace and your favorite skinny jeans for that relaxed, effortless look.
Photo credit: http://www.seraphine.com
2.   Denims in a classic wash
Another item falling under the 'casual' category, this is very indispensable for the weekend warrior who's on the go – errands, strolling, night-outs, something that could keep up with someone as fast-paced as your lifestyle. Skinny or straight-cut, what's important is the comfort and versatility that your jeans should give.
Photo credit: http://g.nordstromimage.com
3.    Classic trench coat
This piece will last you practically your lifetime. Even if you change sizes up a notch, the trench coat will still be your best friend during the season. Look for one that has a neutral color, so that you can wear it with anything. Indeed, it is one of the essential clothing pieces for any 'it'-woman.
Photo credit:
4.   Tailored blazer
Blazers are such a hit, and you can spot this piece on working women, rocker chicks that have studded versions, preppy schoolgirls…almost anyone can make this work! If you want an investment piece, opt for a lean, tailored, classic blazer that can sail with you through the seasons.
http://lyla.ro/wp-content/uploads/2013/03/little-black-dress5.jpg
5.   Little black dress
It is safe to say that this piece is the golden standard for women's fashion. The LBD is just legendary – think of the million ways that you can change your look! Nothing comes close to your little secret. From day to night, in the office, to a romantic dinner, to a gala event, the little black dress keeps you covered. Invest in one which accentuates your assets and flatters your figure.
Photo credit: http://25.media.tumblr.com
6.   Black tights
Black opaque tights, to be exact. Tights are great pieces to wear over your sweater dresses and printed skirts. It gives off an intelligent, sophisticated, yet sexy, vibe to your ensemble.
Photo credit: http://media-cache-ak0.pinimg.com
7.   Classic skirt
Especially when you're the so-called 'office diva', this piece should come as a given in your wardrobe. Invest in this essential clothing item that comes in a flattering shape (A-line or pencil, whatever works for you) and classic neutral shade (preferably black), and you might be able to ace that next business contract.
Photo credit: http://images.neimanmarcus.com
8.    Three-quarter capris
For summer outings and other casual, carefree days, three-quarter capris are an excellent choice. If you can, opt for a pair with neutral tones, so that it could easily match any of your colorful tops.
Photo credit: http://www.gretnagreen.com
9.   Cardigan
A humble cardigan is all you need to battle out the shivers the cold weather can bring. Gone are the days of the scantily-clad mavens – covering up is the new sexy. Cardigans should be part of your wardrobe by now.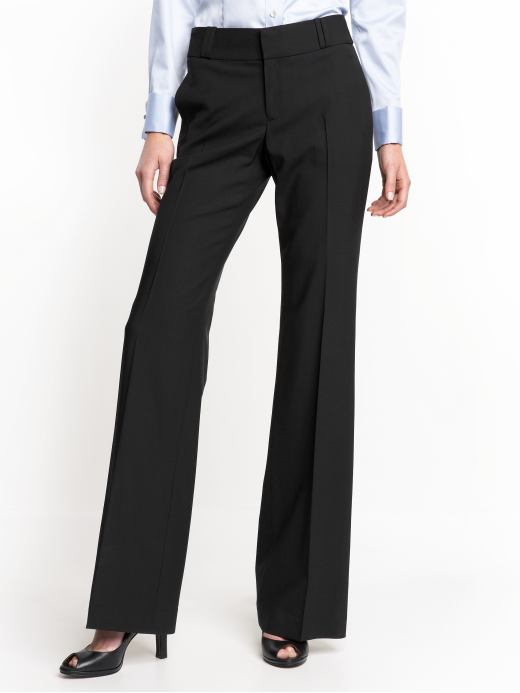 Photo credit: http://bananarepublic.gap.com
10.    Trusty pair of black pants
Consider buying a pair of black pants that could be paired-off with almost anything you can pull out of your closet. Casual tees, office wear – it should come close to being the most versatile item you've ever owned.
There you have it ladies, the trendiest items that you could own whatever the season! These essential clothing pieces are versatile and can be worn in so many exciting, new ways. We hope we gave you great ideas for you to try. 'Til next time, and happy shopping!