4 WAYS TO IMPROVE YOUR OUTDOOR SPACE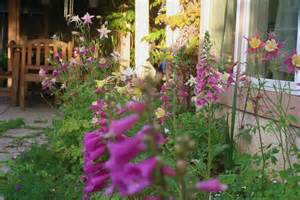 Your outdoor spaces such as your lawn or backyard, is the first thing that people will notice when they visit your house. Also, when you want to sell your home and your outdoor space looks good, you can easily increase its selling price. Transforming this part of your house into an attractive and ideal place does not require much effort. In this article, 4 easy yet effective ways on how to improve your outdoor space will be discussed.
Photo credit:  http://allstarme.files.wordpress.com
1.    Trim your lawn
One of the simplest things that you can do to improve the look of your outdoor space is to trim the lawn. You can also have it landscaped and put different kinds of plants especially flowering ones. In addition, you must also keep your eye for holes and patch it with fresh sod for instance. Pull out the weeds and trim the hedges that have grown out of bounds.
Photo credit: http://sageandstonelandscape.com
2.   Build a simple berm in your backyard
A berm looks like a small hill and is usually used to decorate the backyard space. You can create a berm and plant a tree and flowers on top or you can also put different stoneworks to design it. Some people also add a water feature on their berm for an added effect. You can do whatever you want to design the berm and the only limit is your imagination and creativity. 
Photo credit: http://www.drivewaysandlandscapes.co.uk
3.   Edge the driveway
If you are improving your outdoor space to increase the value of your home because you are planning to sell it, one of the things that you should consider enhancing is the driveway. For those who do not have a paved driveway, you might want to lay asphalt on the driveway to improve the perceived value of your home. An alternative is to use concrete instead of asphalt. However, if you already have an asphalt or concrete driveway, you can still improve it by edging it. You can edge your driveway with the use of bricks, tiles, or flowers. No matter what kind of material you use, always make sure that they are evenly placed.
Photo credit: http://mcclellandmiscellanea.files.wordpress.com
4.   Plant flowers
Since flowers come in different colors, it is no wonder that it can add life to your outdoor space. There are specific kinds of flowers that only bloom during a particular time of the year, while there are some which are always in bloom. In the end, it is still up to you which kind of flower to plant. If you can't plant flower beds in your yard, you can also use hanging baskets as a replacement. Doing so can also significantly improve your outdoor space.
Whether you are planning to sell your home and wanted to make a good first impression, or you just want your house to look more aesthetically pleasing, the things mentioned in this article can definitely do the trick. Although improving the look of your outdoor space such as the lawn, backyard, and driveway seem a bit challenging, it can actually be an easy task with just a little know-how and patience.