WOOLWORTH'S SLICED BANANA BREAD – A REVIEW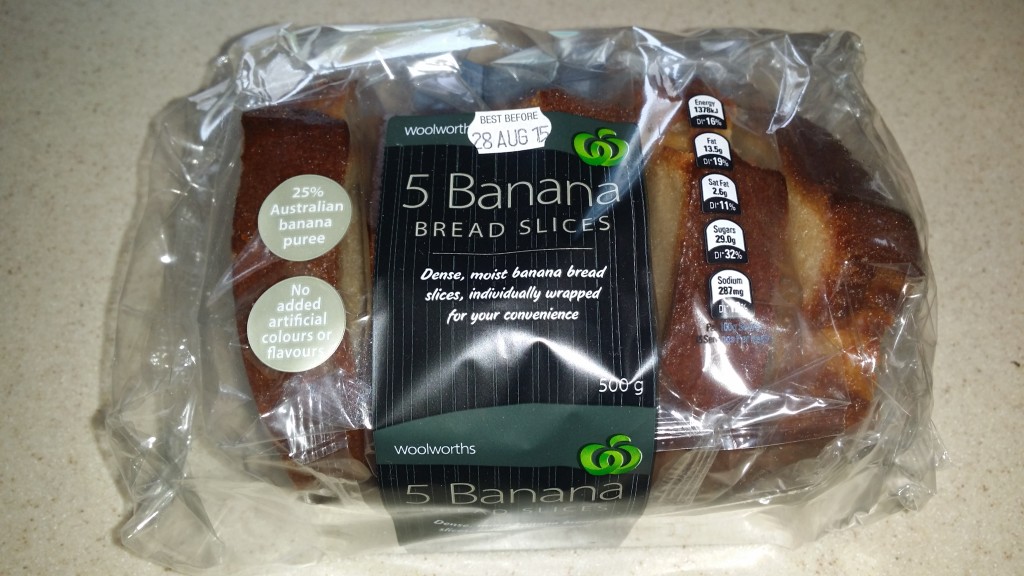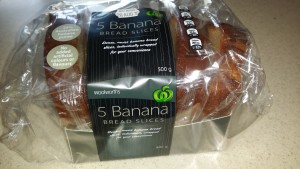 I have tried several off-the-shelf banana bread and nearly all of them don't meet the standards with regards to taste and quality. Most are either too bland, rubbery or overly-laden with sugar for my liking.However, I strongly feel that there is one commercially made banana bread out there that deserves a recommendation. That's Woolworth's Five Banana Bread Slices. Each banana slice is packed separately and is ideal for your child's lunch box or for a family picnic.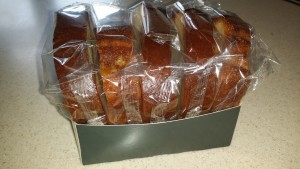 First of all, let's look at Woolworth's Five Banana Bread Slices calorie count. It has 329 calories in all. With only 3g of saturated fat as opposed to 4g of poly-saturated fat and 7g of mono-saturated fat and boosting zero trans fats, these banana bread slices make healthy snacks. On the flip side, the sodium content is a tad too high for banana bread at 287 mg a piece. The good thing is, each slice has little sugar (29g) and this makes each bite mild yet tasty without being overly sugar-laden.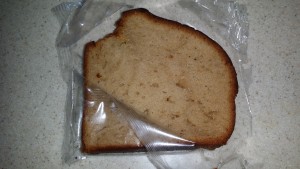 Each banana slice is moist and tasty. Since banana puree is used instead of essence, the taste of banana is sufficiently prominent in each bite. The bread has that melt in the mouth feeling as its is soft in texture. 
Woolworth's Five Banana Bread Slices is also sold for $1.60 a slice. However, purchasing a whole pack is more economical at $6.25. There are times when the price is discounted in selected stores and a time when this product becomes unavailable. At the time of writing, Woolworths is offering the pack at $4.98 online. 
Five Banana Bread Slices make good office and school lunch snacks for both kids and adults to kick start the afternoon. 
Disclaimer: I do not receive any commission to write a review on this product. The content and opinions featured in this post are entirely my own, based on my personal experience using the above-mentioned product.