SCRUMPTIOUS MASHED POTATO PUFFS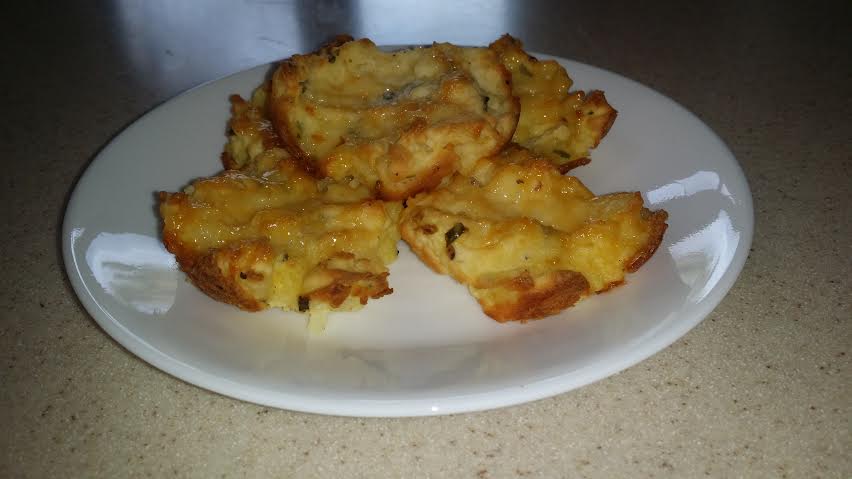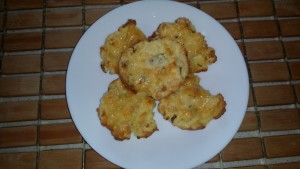 Think baked potato, think wholesome and crunchy. If you're thinking of potato jackets, you're wrong. Potato puffs are the answer. Draw your minds away from plain potatoes. Bring in some saltiness and tang. If that makes your mouth water, wait till you bite into each puff. Bring on the mashed potato puffs. 
In this recipe, I used shaved smoked salmon and Dijon mustard. They enhanced the flavour of the puffs, guaranteeing second or third helpings. For the cheese, I'd recommend sharp vintage cheddar cheese for the kick.  
Ingredients 
6 potatoes, mashed
2 eggs
1 1/2 cup grated cheese
1 tbsp Dijon mustard
10g melted butter
150g shaved smoked salmon, chopped
1/2 cup chives, chopped
pepper
Method
Preheat oven at 180 degree Celsius. 

Grease muffin trays with melted butter. 

Boil potatoes and mashed. 

Add eggs to mashed potatoes. 

Add 1 cup grated cheese, leaving the rest for topping. 

Add Dijon mustard, pepper, chives and smoked salmon. 

Stir well. 

Add spoonfuls of mixture into each mold of muffin tray. 

Top each potato mixture with one spoonful of grated cheese that has been set aside. 

Bake the potato mixture in the oven for 25 mins or till brown. 

Enjoy them while they are hot.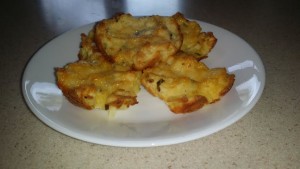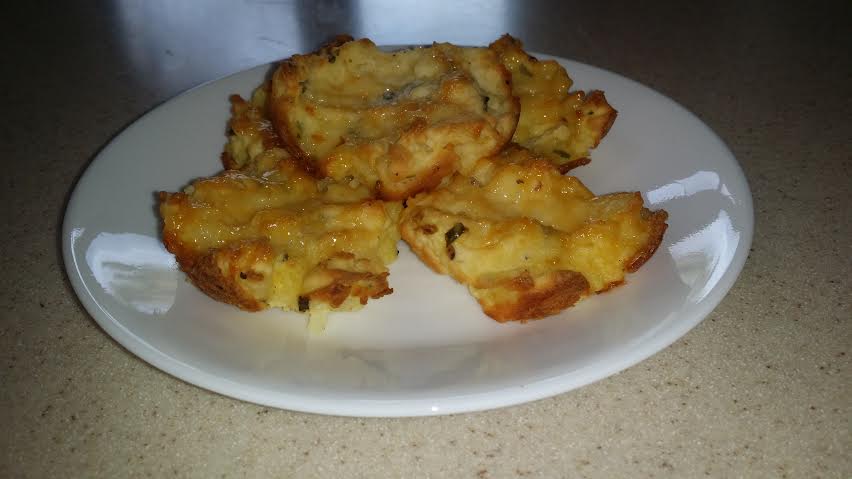 For tastier potatoes, use kipfler. They are creamier and have more body.  These scrumptious potato puffs can be enjoyed for breakfast, brunch or afternoon tea. They also make good party finger good. You'll enjoy an explosion of flavours – the cheesy taste, salty smoked salmon and tangy mustard. Oh….need I say more?