FLOURLESS ORANGE CHOCOLATE CAKE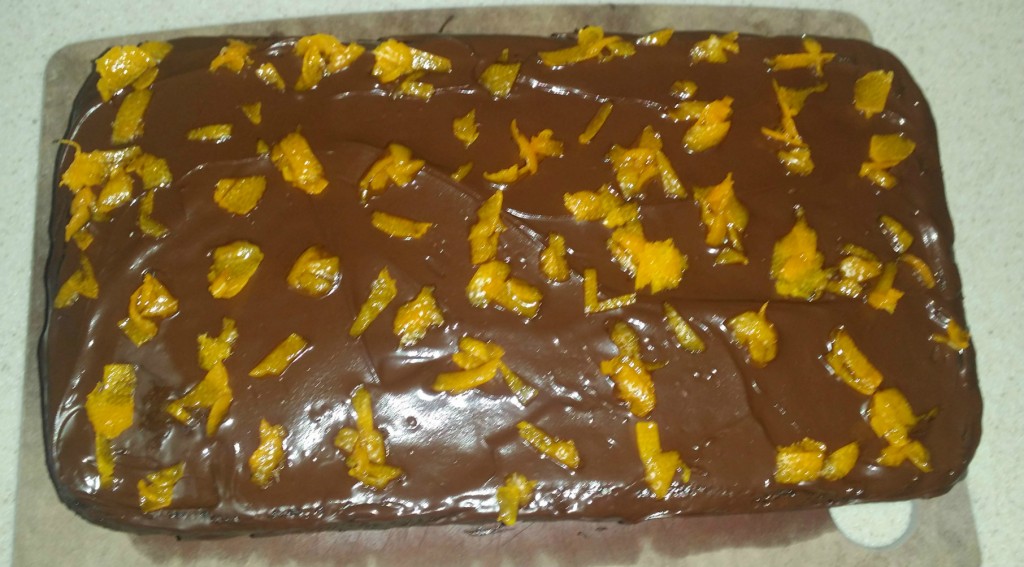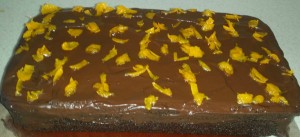 Happy New Year to all my readers! 2016 will be a fresh new beginning, a year of hope and positive outcomes despite all the challenges in life. To kick start the new year, I'd like to share with you a special cake I've baked a few weeks ago.  I got the recipe from one of my favourite celebrity cooks, Nigela Lawson. So thanks to Nigela, I managed to bake a wonderful cake for my family at Christmas. 
In this recipe, I've used almond meal. So why almond meal instead of self-raising flour, you may ask. The good thing about almond meal is that it doesn't contain any gluten. As we know, gluten is the stretchy protein in flour that helps to bind the mixture together. The other thing is, almond meal is moist and dense, due to the oil in the almonds. So this means that the cake you bake will not end up dry and crumbly. Thank goodness for almond meal.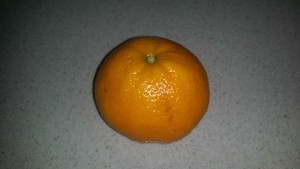 To add a personal touch to my cake, I have tweaked the measurements and created my own frosting and decorations. So if you are keen to try, here's the recipe:
Ingredients
2 small thin-skinned oranges
6 eggs
5g butter for greasing
1 tsp baking powder or bicarbonate of soda
300g almond meal (or 2 cups)
250g (or 1 and 1/2 cups) caster sugar
50 g Cadbury cocoa
orange peel for decoration
2 bars of dark chocolate (one for baking and the other for frosting)
Method
Put 2 whole oranges in a pan with some cold water. Bring to a boil and cook for 2 hours or until soft. 

Drain the water and cool the oranges. Cut the oranges in halves and remove any pips.

Pulp everything in a food processor and transfer to a huge mixing bowl.

Preheat oven to 180 degrees Celsius. 

Grease cooking tin with butter. 

Melt a bar of dark chocolate in a bowl over steaming hot water. 

Add almond meal, baking powder, sugar, cocoa, melted chocolate and eggs to the orange pulp.

Mix well with a spatula.

Pour the mixture into the cooking tin and bake for an hour or until cake is thoroughly baked.

Let the cake cool on a rack.

Melt another bar of chocolate over hot steaming water.

Spread the melted chocolate over the top of the cake and use a butter knife to spread the chocolate evenly.

Decorate the top with sugar-coated orange peels. 
Best served with a dollop or two of vanilla ice cream on each slice and cherries or strawberry on the side. Enjoy!!!
As an afterthought, the cake was quite easy and fuss-free to bake. However, boiling the oranges take a huge chunk of time. White sugary residue got stuck to the edges of the pot and cleaning it off took some effort. I used navel oranges for its sweetness and soft skin. The trick is to ensure that the oranges you use are sweet enough.    
To cover the slight cracks on top of the cake, I used dark chocolate frosting and garnished the top with sugary orange peel. The sugar measurement is just right for my liking. If you prefer a cake that's sweeter, feel free to add a bit more sugar or substitute the dark chocolate bars with milk chocolate instead. To all gluten intolerant chocolate lovers out there, this cake may take your fancy. Each slice is best served warm (20s in the microwave) before adding that sinful dollop of ice cream. Oh heavenly!