HOME MADE CHILI FLAKES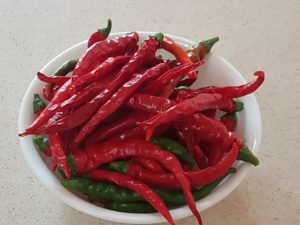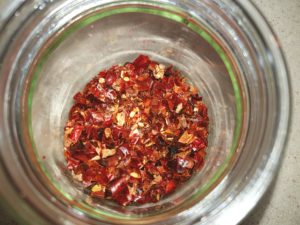 We have had a bountiful harvest of chili recently and have dried some of them to make into flakes. Yes home made chili flakes. We couldn't use all of them at one sitting so some had to be stored in the freezer as well. We just love chilies as they add zest to food. They go well with omelette, tomato based pasta, fried rice, pizza, you name it.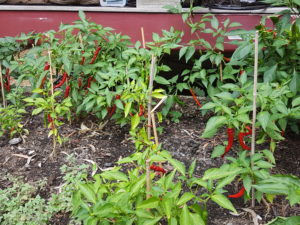 The cayenne chilies are suitable for making flakes since they are long and fleshy. They make cutting easy and the amount of flesh they have translate to a sizable volume of flakes.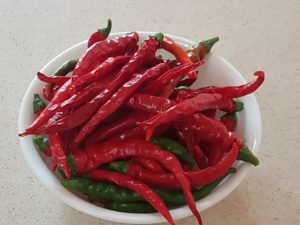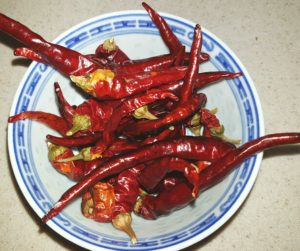 How I Made Chili Flakes
First of all, the chilies were dried in the sun for days till they crisped up and turned maroon. Then, they were dry fried in a pan for 2-3 minutes to release trapped moisture. If some of the chilies get charred, don't worry as long as they don't get burned. Charred chilies give off that intoxicating charred flavour, if you know what I mean. 
After that, I removed the chilies from the pan and left them to cool. Once cooled, it was time to snip off the ends into a good sized bottle so they formed into flakes. 
Voila! Home made chili flakes you can get your hands on for that added flavour. You need a good amount of dry chili to fill up a bottle. Try sprinkling the flakes on pasta, pizza and tuna dishes. They taste awesome.