SPECIAL HOMEMADE PESTO USING THE NUTRIBULLET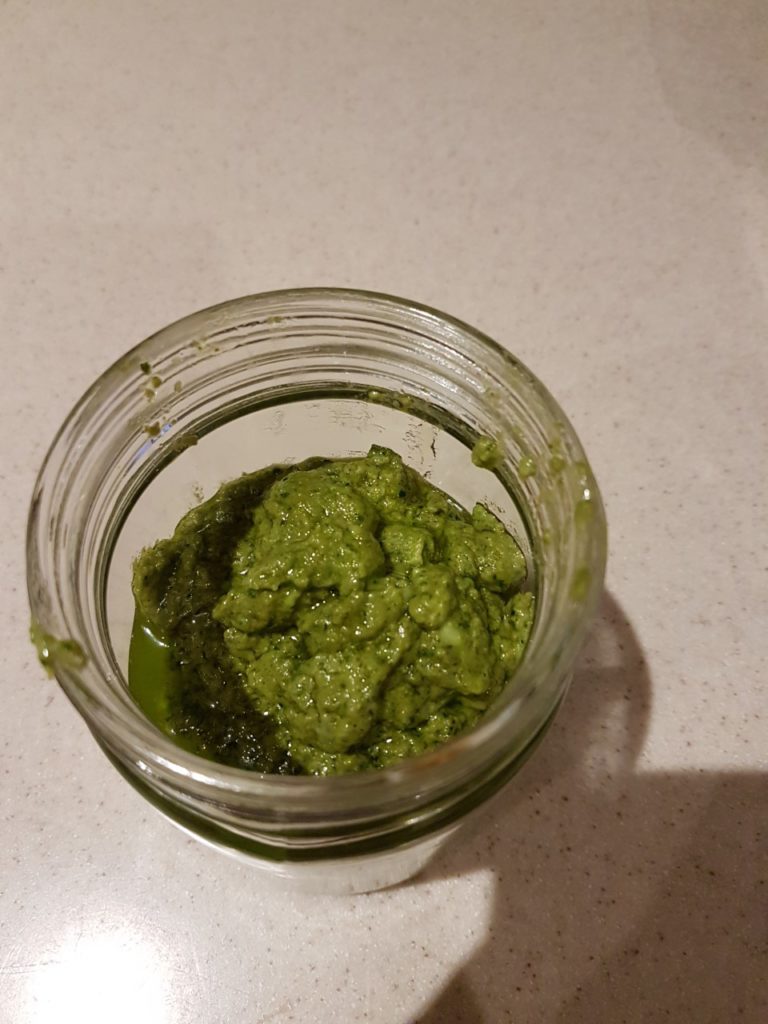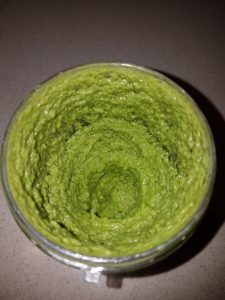 Last Sunday, I prepared pesto using the Nutribullet in two goes. I harvested a bowlful of basil and half a bowl of parsley that grow thick and wild in the herb garden. Since the Nutriibullet is small, I split the ingredients into two and blended the first batch. After the first set of ingredients had been blended, I repeated the procedure with the second set of ingredients. This worked just fine.  The pesto easily filled up 3/4 of a bottle.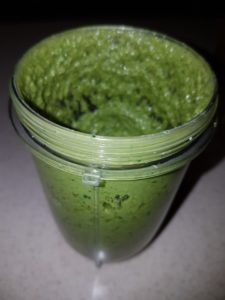 Ingredients
One bowl of basil
Half bowl of parsley
4 cloves of garlic
3/4 cup pine nuts
a handful of raw unsalted cashews
3/4 cup Parmigiano-Reggiano cheese, grated
extra virgin olive oil
Method 
Grate cheese and set aside.

Blend basil, parsley, garlic, pine nuts and cashews in Nutribullet. 

Add olive oil every now and then, until all the ingredients turn into paste. 

If paste is thick, dilute it further with more olive oil until it reaches desired consistency. 

Transfer paste from Nutribullet capsule into a sterilized 

bottle.

Store in fridge and use pesto when required.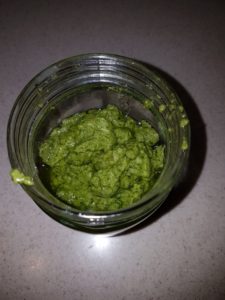 Pesto is great for slathering on wraps and sandwiches as it adds depth to the taste. It can also be used as pasta base or as a dip.