SHITAKE MUSHROOM WRAP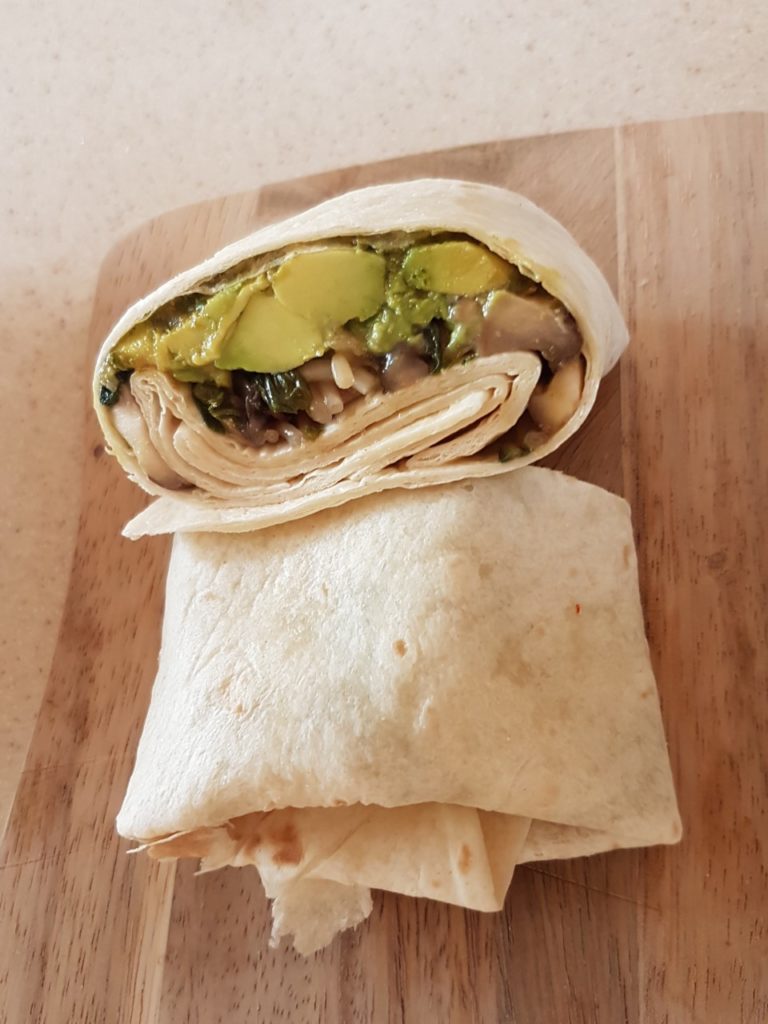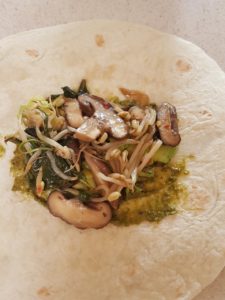 In my recent two post, I shared my homemade pesto as well as shitake mushroom, beansprouts and spinach filling recipes. Today, I'd like to show you how to prepare the shitake mushroom wrap with the pesto base. I usually add avocado slices or sweet potato slices or even pumpkin  cubes. I usually peel and slice the sweet potato and then cook the slices in the microwave for 4 minutes. For the pumpkin cubes, I buy raw cubes from Woolies and then cook them in the microwave in small batches. 
First, slather pesto on wrap. I love Mission Garlic Wrap because of its garlic after-taste. You can use whichever wrap you prefer. There are a variety to choose from. 
Then, I'd add the shitake mushroom, beansprout and spinach filling over the pesto. After which, I will add avocades, or sweet potatoes or pumpkin cubes. Some times, to add variety, I'd add tofu slices or cubes.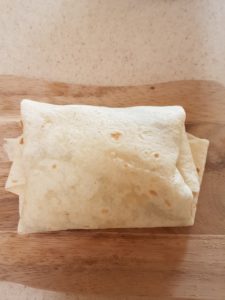 Tuck in the wrap on the sides and then fold one side upwards to form a parcel. Cut the parcel into half and voila! Wrap the two halves in foil and enjoy it for lunch.