Category Archives:
Fashion and Grooming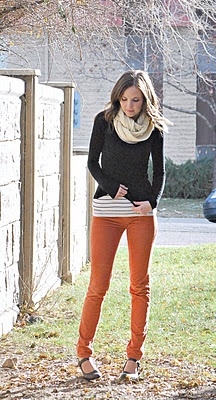 Autumn is here despite the unusual warm weather we are experiencing these few weeks. Mind you!The temperature is sure to drop in the following weeks. It's not too late to examine your wardrobe so you have wearable autumn styles for shoulder seasons as well as for the winter.  
Knit wear and earthy colours are in. Choose designs that make you look slimmer and chic. Below is a list of autumn styles we've compiled to help the wanna be fashionista choose her autumn wear: 
Long cardigan
Long cardigans are in. They not only have a slimming effect but are also stylish. Suitable for wearing over a long top, kaftan or a dress.  Choose light knitted material that doesn't tend to cover your top or dress.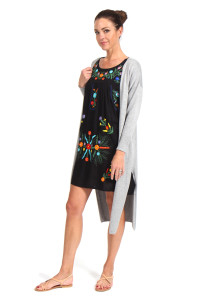 2.   Vest
Vests are usually disguised as waterfall cardigans but in actual fact, they are timeless pieces of clothing made for layering and have been given a whole new look. Feminine and chic, fashionable vests are ideal to wear in autumn and winter over short or long tops and dresses. They give clothes texture and some flair.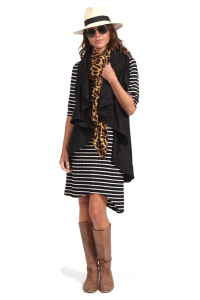 3.   Jacket
Jackets are timeless classics. Worn at work or on casual outings, they are made for any occasion or season. For autumn  months, spot on a Merino wool jacket for its light weight feature and quality. Don't put up with the hassle of ironing. Merino wool jackets are indeed long term investment pieces.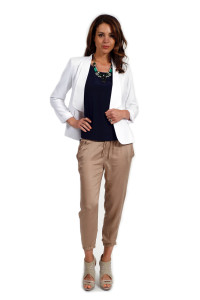 4.  Poncho
A poncho is an over sized jumper that is made of wool, cotton or acrylic knit. Despite its size, it provides texture and contrast to clothes. Choose a size closest to your actual size and take into account the clothes that will be worn underneath when choosing a poncho. The right poncho can look fashionable and alluring. 
Autumn wear can be very versatile as it can be used in winter and reused in spring. Play around with colours – contrast or blending in – and experiment with layering with the help of belts and scarves. Put on your best winter boots and you are ready to rock! The street is your runway, so make your set of clothes a fashion statement that features your own style.     
Disclaimer: This post contains affiliate links, which means that if you click on one of the product links and make a purchase, I'll receive a small commission but it is at no extra cost to you.