Category Archives:
Modern Living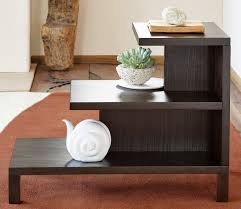 The side table can be considered as one of the most popular pieces of furniture. Side tables are commonly added in the living room or bedroom. Most of the time, side tables are cluttered with books that you still haven't read, dull-looking alarm clocks, as well as other items. In this article, you will learn more about different kinds of side table decoration and how to transform this piece of furniture into a focal point that portrays your style preference.
Photo credit: bellemaison23.com
Create a balanced look for your side table.

 
You can add a sense of balance on your side table by placing objects with varying sizes, heights, or shapes. For instance, you can place a sculpture or a curvy lamp on top of a boxy table.
 Photo credit: http://www.nicehomedecor.com/
Choose complementing colors for your side table decoration.

When adding decorations on your side table, make sure that the colors complement each other. Moreover, you should also consider the color and design patterns of your beddings, wall paint, and other pieces of furniture in the room. Of course, you should choose colors of decorations that blend well with the other hues present in the room.
Photo credit: http://imgarcade.com/
    3.     Keep your side table bold
Even if you are a male, your side table should not be boring and completely empty. You can place a small pile of books or add a creative alarm clock.
Photo credit: http://www.hometipsworld.com/
    4.   Limit decorations. 
Putting too much decorations on top of your side table can make it look cluttered. Limit the decorations that you place on your side table, and consider adding elegant scented candles. Doing so will add an aesthetic appeal to your side table, while the scent will help you unwind.
 Photo credit: http://www.vangviet.com/
Add creative lighting

Placing creative lighting fixtures such as a lamp can add an extra effect. This will work well especially if it is accompanied by art pieces or your collection.
Photo credit: http://fourfrontdoors.blogspot.com.au/
     6.  Decorate your side table with fresh flowers
Adding fresh flowers can be a good way to brighten up the room. Moreover, you can also add anything organic such as a potted houseplant or shells.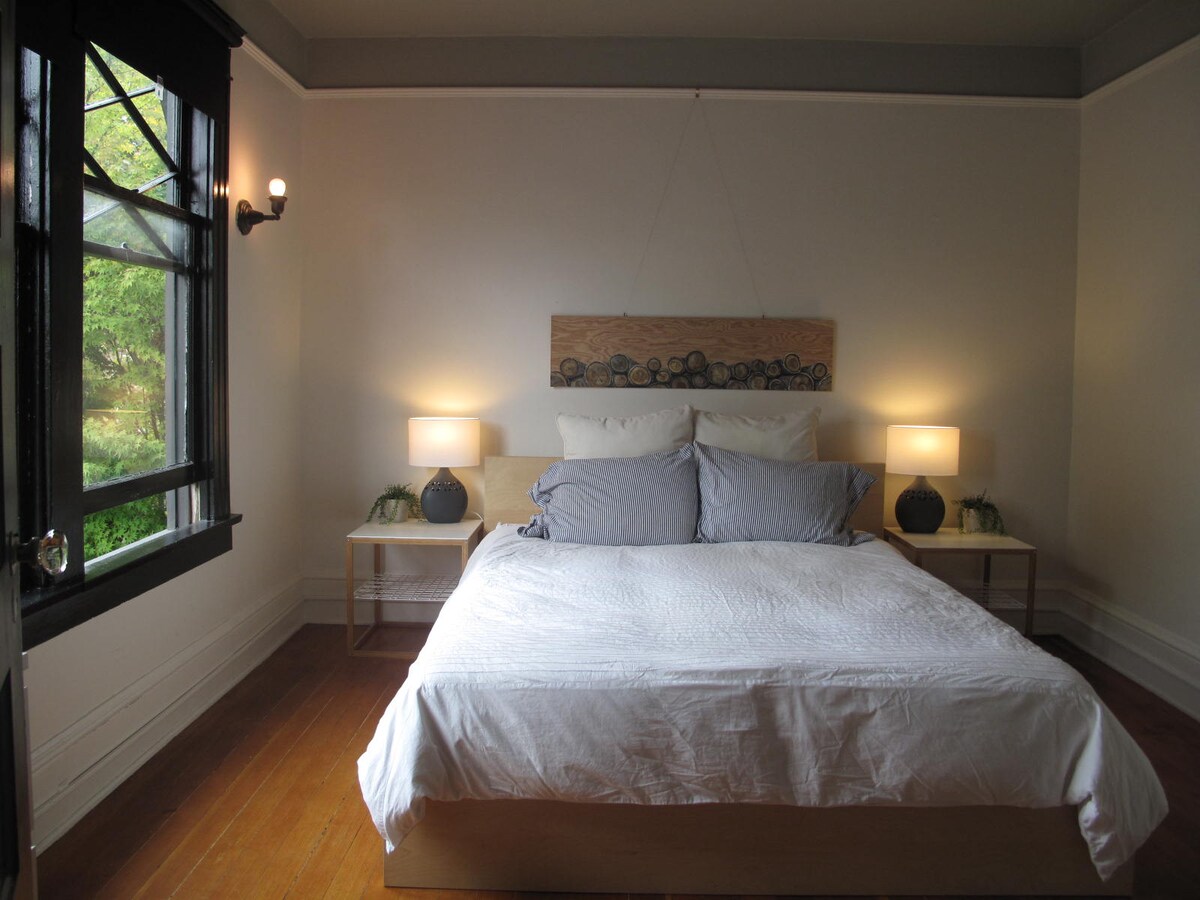 Photo credit: https://www.airbnb.com.au
     7.   Maintain symmetry when decorating your side tables.
Adding matching side tables next to your bed can look great. You can also decorate this by placing matching lamps and other decorations that come in pairs. 
Photo credit: http://www.brit.co/
Place items that reflect your interests

.
For instance, if you are a book lover, you might want to place some books on your side table. On the other hand, if you love perfumes and jewelry, you might want to place decorative perfume bottles or jewelry on top of your bedside table to add some color in the room.
The things mentioned in this article are just some of the most interesting ways to style your side table. You can put anything you want on top of it, but make sure that these items are blending well with the other elements inside the room. Lastly, keep in mind that the colors and designs of your decorations must complement the overall theme or interior design.