Tag Archives:
rainbow flourite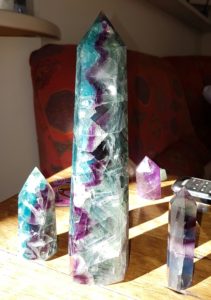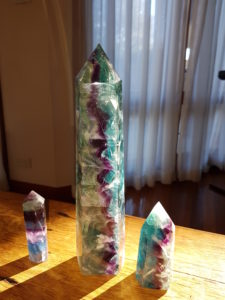 As a strong believer in the power of crystals, I have used crystals for various purposes and have felt its positive effects on me. In this blog post, I'd like to talk about rainbow fluorite, a stone that helps one to focus and clear confusion.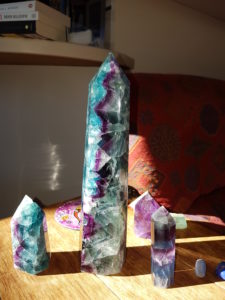 Aesthetically, rainbow fluorite is beautiful. As the name suggests, it has multi-coloured bands that appear like the rays of a rainbow. I keep one or two of rainbow fluorite generators near my laptop to help me focus while doing my work. Apart from its metaphysical properties, rainbow fluorite also makes beautiful ornaments. They are simply pleasing for the eyes.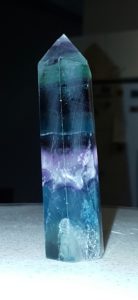 Interestingly, since rainbow fluorite works for me in terms of focus and clarity, keeping in on my bedside table does not help me sleep. It makes my mind active and thus I have to keep it out of sight to have a good night's rest. 

The above is my favourite rainbow flourite generator. It is biggest and heaviest I've ever owned and I can feel its strong positive energy radiating the surrounding environment. 
Rainbow fluorite isn't expensive. Small or medium sized ones are very affordable. Of course the more aesthetically pleasing and the bigger it is, the more exorbitant the price.